Good stuff we recommend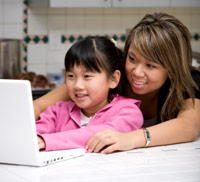 Categories:
Adoptive Families
How to Start the Adoption Process
Adoptive Families: Find a Support Group
Adoption.com: Information for Birthmothers and Adoptive Parents
Spence-Chapin: African-American, Hispanic, and Adoption Connection
Parenting And The Challenges Of Adoption
Adoption Expenses: Legal Challenges
Adoptive Families: Parent-to-Parent FAQ
Adoptive Families: Parent Support Groups
About.com — Adoption/Foster Care: Gay Adoption Basics
I Was Adopted: How Can I Find My Parents?
The TIES Program: Adoptive Family Homeland Journeys
Foster Parents Considering Adoption: Factsheet for Families
American Academy of Pediatrics: Coparent or Second-Parent Adoption by Same-Sex Parents
Recommendations by the Committee on Psychosocial Aspects of Child and Family Health, February, 2002.
American Psychiatric Association Position Statement: Adoption and Co-parenting of Children by Same-sex Couples
Approved by the Board of Trustees and the Assembly, November 2002.
Blended Families
National Stepfamily Resource Center
KidsHealth: Living with Stepparents
Blending Families: A Guide for Stepparents (Helpguide.org)
Children's And Adolescents' Adjustment In Stepfamilies
What Affects Children's and Adolescents' Adjustment to Stepfamilies?
Suggestions For Parents In Stepfamilies
Article: Ten Steps Toward Successful Stepparenting
StepHeroes Community Newsletter: Free Step-parenting Tips
APA 2009 Press Release: Children in Single-Parent Households and Stepfamilies Benefit Most Socially from Time with Grandparents
The Second Wives Club Web site with the mission "…to provide a safe haven for women who are currently involved in either a subsequent marriage or relationship for either the wife or the husband and/or who are involved in a blended family…."
Estate planning and remarriage (MSN Money) Printable and e-mailable articles on estate planning in the face of remarriage.
Article: "A Foot in Two Families" (Children, Youth, & Families Education & Research Network) Discusses the challenges children ages 9-12 typically face when parents separate or divorce.
Stages in Money Management for Stepfamilies (PDF: Oregon State University Extension Service)
Conflict Resolution
Children, Youth and Women's Health Service: Conflict Resolution
KidsHealth: Taking Charge of Anger
QUIZ: Is It Teasing or Bullying?
10 Ways to Bully-proof Your Child by Michele Borba
How to Teach Children Conflict Resolution Skills
Out on a Limb: A Guide to Getting Along (and Teacher's Guide)
Children will learn the three ways people react when in conflict: loud, soft and think and share. They also learn the benefits and drawbacks of each approach.
Teaching Children Social Skills and Conflict Resolution
In the Schools: Conflict Resolution Presented to Children As "Bullyproofing"
What Is Nonviolent Communication? (Wikipedia)
The Center for Nonviolent Communication
VIDEO: Marshall Rosenberg on Nonviolent Communication
Resources for Parents: Center for Nonviolent Communication
Parenting with Presence: Nonviolent Communication in Action (blog)
Diversity & Social Responsibility
DIVERSITY & SOCIAL RESPONSIBILITY: Articles, Websites
Parenthood.com: Playing Smart — Cultural Diversity for Kids
Family Education: Kids & Diversity
Family Education: Teaching Diversity
Connect the World: Buster's International Card Game
Find a didgeridoo, play jereed, or eat nyama choma while matching wits with Buster in this interactive matching card game featuring diverse cultures in our world neighborhood. Interactive world map.
More4Kids.info: Teaching Our Kids About Cultural Diversity – Dec 16, 2007
A Patchwork Culture The United States is a patchwork of diverse ethnic, religious and cultural backgrounds. The growing diversity of the U.S. population shapes how Americans identify themselves.
DIVERSITY & SOCIAL RESPONSIBILITY:  Organizations
The Giraffe Heroes Project Encouraging today's heroes – Training tomorrow's. Nobis est – It's up to us
Association of MultiEthnic Americans (AMEA) An international nonprofit association of organizations dedicated to advocacy, education and collaboration on behalf of the multiethnic, multiracial and transracial adoption community.
DiversityInc
A print and online publication whose mission is "to bring education and clarity to the business benefits of diversity." The DiversityInc Foundation funds scholarships for financially disadvantaged students.
Entre Hermanos
Entre Hermanos Agency fue creada para proveer apoyo, desarrollar liderazgo y fortalecer la comunidad gay, lesbiana, bisexual y transgénero Latina. Proveer un ambiente cultural, social y emocional saludable, creando un modelo apropiado a las necesidades de la comunidad.
Center for Advancement of Racial & Ethnic Equity Monitors and reports on the progress of African Americans, Latinos, Asian Americans and American Indians in postsecondary education and works to improve their educational and employment opportunities in higher education. This page has links to publications such as the annual Status Report on Minorities in Higher Education (pdf).
Two Spirit Resources
The Mission of our organization is to educate the LGBT and non-LGBT communities regarding indigenous and Two-Spirit histories and traditions and to ensure community cohesion amongst the Two-Spirit people through the promotion of health and spiritual well-being by sharing our traditions with one another.
Congregation Tikvah Chadashah
Seattle's GLBT Synagogue since 1980. Congregation Tikvah Chadashah is a chavurah-style congregation, and a member of the World Congress of Gay Lesbian and Bisexual Jewish Organizations. We hold egalitarian chavurah services for Shabbat and holidays. All are welcome to our events, regardless of observance, religious background, ethnicity or sexual orientation.
California Tomorrow
California Tomorrow's mission is to help create a just and inclusive multiracial, multicultural and multilingual society by promoting equal access to social, economic and educational resources and equal participation in major institutions, and by embracing diversity as a great strength.
Foster Families
Adopt Us Kids   Profiles of Children in Foster Care Awaiting Adoption
KidsHealth: What Is a Foster Family?
Foster Parent Forums
A list of forums for foster parents to share information, experience, questions and suggestions.
How to Prepare for Foster Care
The National Voice of Foster Parents
FosterClub: The National Network for Young People in Foster Care
Famous Foster Kids Biographies of celebrities who were once foster children.
Canadian Foster Parents Home Page A global resource for foster parents
Foster Parents Considering Adoption: Factsheet for Families
Families Like Ours
Families Like Ours reduces barriers within the foster care and adoption communities, working primarily with gay and lesbian pre- and post-adoptive and foster families so they can be permanent families for children in the US foster care system.
Homeschooling
All the Top Homeschooling News
An eclectic assortment of homeschooling blogs, news, and articles representing a range of views.
Read Right® Read Right is a truly innovative solution for reading problems. Read Right works for individuals of all ages and abilities: early readers, elementary through high school students, adults, learning disabled, dyslexia, ESL, and more. Phone tutoring program available, as well as  in-school teacher trainings.
Homeschool.com
A clearinghouse of information about homeschooling
Homeschool Laws, by State
What you need to know about the laws pertaining to homeschooling in the U.S.
How to Homeschool Your Children
Steps to take, educational styles to consider, practical matters for getting started
Beverly's Homeschooling Blog
This blog is stocked with firsthand information and pointers on many aspects of homeschooling. Blogger is an experienced homeschooling mom.
Life Without School
An online publication and blogging community of homeschooling and unschooling families.
Is  Homeschooling for You?: Ten Things to Consider
A helpful checklist for those thinking about educating children at home.
How to Choose a Homeschool Curriculum
Describes a range of choices geared toward children's different learning techniques.
Secular Homeschool: Support Groups by Stat
Groups Discussing Secular Homeschool Resources | Yahoo Groups
HUUmans on the Web: Homeschooling Unitarian Universalists
International Directory of Fully Inclusive Homeschool Support Groups
Groups Discussing Secular Homeschool Resources
Homeschool Kids Write
Each Monday a writing assignment is posted here. Homeschool students can put the assignment on their blogs and post a link to it. There's also an alternate place for students to post if they don't have a blog of their own.
Homeschool Families: Photo Gallery
Links to Photo Galleries with pictures and photos of homeschool students, families, classrooms and projects.
LBGT Families
LGBT  FAMILIES: Blogs  & Videos
Proud Parenting
VIDEO: It's Elementary: Talking About Gay Issues in School
Debra Chasnoff, Director, Women's Educational Media
VIDEO: Our House, a Very Real Documentary about Kids of Gay and Lesbian Parents
VIDEO: That's a Family
Debra Chasnoff, Director, Women's Educational Media
LGBT  FAMILIES:  Organizations
Maybe Baby
A Seattle support group for lesbian, gay, bisexual, transgender and queer people interested in becoming parents.
Gay Fathers Association of Seattle
GFAS is an all-volunteer organization dedicated to providing a safe and supportive environment for all gay and/or bisexual men who have children.
Seattle PFLAG
Provides opportunity for dialogue about sexual orientation, and acts to create a society that is healthy and respectful of human diversity. Keeping families together is the mission of PFLAG. Our family values stress education, understanding, acceptance, and support, but most of all love, thereby empowering our children – straight and gay – to lead happy and productive lives.
Rainbow Families of Puget Sound
Our mission is to help GLBT families in the Puget Sound region to form strong community ties and spend time with other families like their own.
2008 Directory of Family Building Services for Lesbian, Gay, Bisexual and Transgender (LGBT) People
Created by the Lesbian and Gay Family Building Project, this directory is designed to assist LGBT people in upstate New York find health and human service providers that will help them build and strengthen their families.
Article: "Two Moms, Two Dads" (Children's Advocate)
Written for opposite-sex parents. When young children ask questions about gay and lesbian families, here are ways to give age-appropriate explanations that support family diversity.
Children of Lesbians & Gays Everywhere (COLAGE)
Provides support and information for the children of lesbian, gay, bisexual, and transgender parents and families.
Families Like Mine
A web site by author Abigail Garner (Families Like Mine: Children of Gay Parents Tell It Like It Is) dedicated to decreasing isolation for people who have parents who are lesbian, gay, bisexual or transgender, and bringing voice to the experiences of these families.
Families Like Ours
Families Like Ours reduces barriers within the foster care and adoption communities, working primarily with gay and lesbian pre- and post-adoptive and foster families so they can be permanent families for children in the US foster care system.
Family Pride Coalition
FPC is a national non-profit organization solely dedicated to equality for gay, lesbian, bisexual and transgender (GLBT) parents and their families. FPC supports nearly 200 membership-based LGBT parenting groups nationwide with a base of 35,000 supporters.
NOVA: Conception for Nontraditional Families: Gay and Lesbian IVF
LGBT Family Health Initiative
Promoting awareness of family health history and future health in LGBT families
LGBT families are created in many unique ways. Our identified families share history, traditions and values and common medical backgrounds. This website was created to help LGBT families to understand how health, family history, health beliefs, healthy living and genetic background are an important part of future health.
PFLAG (Parents, Families and Friends of Lesbians and Gays) Promotes the health and well being of gay, lesbian, bisexual, and transgendered persons, their families and friends through support , education, and advocacy. Call or check the website for a local group.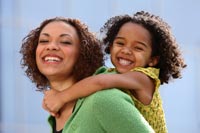 Single Parent Families
A Single Parent's Top 10 List of Questions
Before You Choose a Single Parent Support Group
Find the best fit for your family.
How to Start a Single Parent Support Group
Berkeley Parents Network: Single Parent Support Groups
How to Find Grants for Single Mothers
KidsHealth; Living with a Single Parent
M.O.M.S. — Single Mothers on a Mission
International non-profit organization for single moms and dads (all single parents) dedicated to providing assistance to the single parent family. For single mothers, single fathers, widows, widowers and grandparents.
Single Parents Network
A collection of single parent web sites, articles, information, government resources, online discussion forums, books and more.