Family Literacy Advisor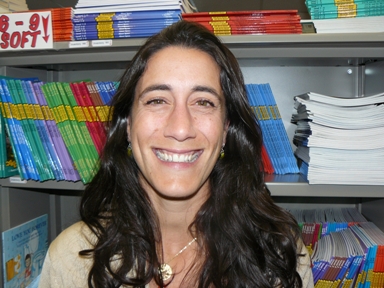 Shana Faulkner is a Wisconsin native whose experience at an alternative elementary school inspired her at an early age to want to work in education.  Shana received her Bachelors of Arts in Literature cum laude from Claremont McKenna College.  Afterwards she taught high school English in Benin, West Africa, as a Peace Corps Volunteer.
Upon returning to the states, she joined AmeriCorps and worked with formerly homeless volunteers as a Volunteer Coordinator at The Giving Tree in downtown Seattle.  Shana has also worked at Seattle's KCTS Channel 9 as an Education and Outreach Coordinator where she was involved in projects such as the Golden Apple Awards for Excellence in Education and A Place of Our Own workshops and caregiver awards.
Shana Faulkner is the Family Involvement Program Manager at Page Ahead, the largest children's literacy program in Washington State.  Page Ahead Children's Literacy provides new, quality books and reading activities for children in need who might not otherwise have books at home.  Recently, Page Ahead turned twenty and celebrated its two millionth book giveaway!
Watch this short video to experience the magic of children picking out their very own books to keep.
Access to books is critical, but it is the family that makes the greatest difference in a child's academic success.  Shana currently manages two programs that educate and encourage adults to read with children:
Story Times support children's development of reading and listening skills through adult volunteers who read stories, sing songs and do simple crafts with preschool and kindergarten classrooms on a regular basis.
Parent Workshops support parents of young children through tips on reading aloud, ideas on how to select good books, and ways to incorporate reading and discussion into daily routines.
When Shana is working with children and families, she often thinks of this quote, from Eric Carle, author of The Very Hungry Caterpillar:
"Part of the whole process between the adult and the child is showing the child, 'I have time for you, I respect you, I love you, I care for you – therefore I read to you.'"
Check out these free literacy resources for parents and teachers from Page Ahead:
Reading Activities and a Home Literacy Checklist for parents (also in Spanish), as well as a Ready for Kindergarten packet (also in Spanish) for the little ones.